3rd Annual
Bull Run All Nations Festival
Native American Pow Wow
August 2nd and 3rd 2008
River Front Park Canfield Island
Loyalsock Township, PA
Between Williamsport, PA and Montoursville, PA
For More Information Call Dave or Donna at (570) 321-9749,
E-Mail Dave or Check out the Main Bull Run Web Site



Welcome to the 2008 5th Annual Bull Run Pow Wow Information Page on Dancing Crows Native Page. To be Held the Weekend of August 2nd and 3rd 2008 at the River Front Park at Canfield Island in Loyalsock Township, PA. It is located between Williamsport and Montoursville PA. There will be 25 traders, over 200 dancers, drumming with Iroquois Thunderheart and Morning Star Drums as well as guest drums. Program highlights are Wildlife Exhibits from Skye Spirit, Sams Turtle World and a Petting Zoo. Ernie "Strong Bear" will be back as Arena Director as will Roy "Dancing Two Bears and Teresa "Running Deer" as Head Dancers. The Aztec Fire Dancers will be there.



Pictures from 2005 Bull Run All Nations Pow Wow
Click on Pic to see larger View
From Left to Right
2005 Bull Run Grand Entry
2005 Bull Run Mens Traditional
2005 Bull Run Crow hop
2005 Bull Run Crow Hop
From Left to Right
Many Fights 2005 Bull Run
Strong Bear and Dancing Crow
Dancing Crow
All Photos taken by Standing Wolf for Dancing crow



From Left to Right
Dave Tree at the 2006 Bull Run Festival
Dancing Crow at the 2006 Pow Wow
Roy Dancing 2 Bears Head Male Dancer
2 Otters at the 2006 Pow Wow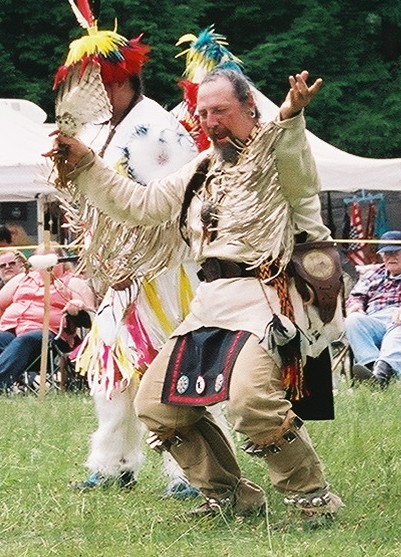 Dancing Crow