Toolbox's Herp World Home Page



Toolbox's Hiking and Trail Guide Page


Toolbox's Pirate for Hire Page....Arrr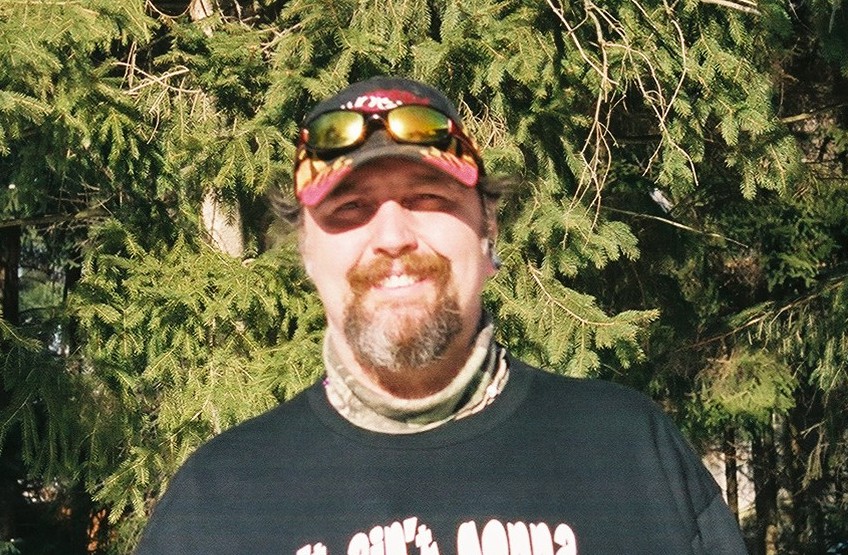 Toolbox's Biography
I was Born and raised in Philadelphia, PA and went to Jules E. Mastbaum A.V.T.S Majoring in Electricity/Electronics and Miniored in Drafting. I enlisted in the U.S. Marine Corps in 1980 and served my country until I was Discharged in Sept 1983. I worked for SEPTA and went to Airco Tech to earn my Welding Certification. I started my Tattoo apprenticeship in 1984 and learned the Tattoo Trade at night while working days for SEPTA repairing Trolley Cars. I finished my apprenticeship for Tattooing in 1988 and started Body Piercing in 1994 which was a new area that went with Tattooing.
I moved to Sullivan County in 1991. I then started following my Native Heritage and am a member of the Eastern Delaware Nations and find peace and harmony through Native Prayers and Ceramonies. In 1991 I worked as a Welder and Millwright for Consolodated Equipment Errectors until I found work locally. I then worked for Coal Works and Taylor Packing as a Welder and Mechanic until getting hired at Procter & Gamble in 1998 where I worked until 2004.
I took up Scuba Diving in 2003 and am currently hold PADI OW, AOW, Rescue and Nitrox Diver, PDIC Search & Recovery, Wreck Diver Certifications and in 2004 I decided to combine my Welding Skills with my love of Diving and went to school for Commercial Diving.
I started Commercial Diver Training at Louisiana Technical College Young Memorial Campus in Morgan City, Louisiana in Feb of 2004 tattooing and Body Piercing to put myself through school. I graduated top of my class with a 97.6% average for the whole course. I returned to Sullivan County in July of 2004 and started looking for a location to start a unique business with Services from Land and Sea and in 2005 the Forksville Trading Post was born. Stop in and visit my shop it is a one of a kind place with something for everyone.
In Jan 2006 I attended EMT-B, CPR and AED Training in Sullivan County, PA and now am a member of Hillsgrove Ambulance and Forksville Vol Fire Co. I am also a Certified Wildland Fire Fighter with DCNR PA-130, S-190, FI-110, P-101 and I-100. I also have taken Haz Mat Awareness, IS-100, IS-700, IST training and participated in the first North Central Task Force Strategic National Stockpile Point of Despensing for a Simulated Biological or Chemical Attack in a rural area.
I continued my Diving Education in Feb 2007 by going to Miami to become a PDIC Scuba Diving Instructor. Being able to teach Scuba Diving in Sullivan County PA was a logical decision with gas prices so high and local dive shops so far away. I am offering Private 1 on 1 Open Water Diver Instruction for $325.00 and classes of 2 or more students for $300.00 each. I can Certify Divers from Open Water through Dive Supervisor and also teach Specialty Classes in Underwater Crime Scene Investigations, Search & Recovery Diver, Research Diver and Nitrox Diver to name a few.